1994
Since 1994, Rollins has expertly provided strategic insight, consulting services, and forensic accounting and inventory services to policyholders suffering unexpected property damage losses.
7
Seven offices based in the major markets along the eastern seaboard, complemented by an effective network across North America to be ready to assist policyholders at a moment's notice.
Billions
Provided forensic accounting and inventory services on claims totaling billions in recoveries for our clients.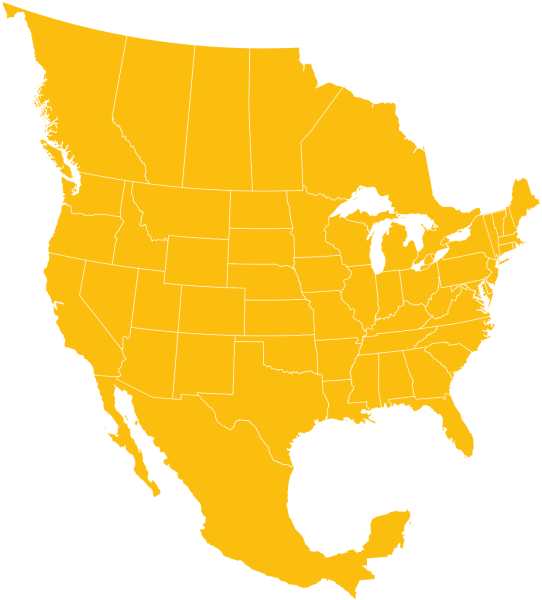 We are a Boutique Firm

with International Reach
Since 1994, Rollins Accounting & Inventory Services has been helping families, businesses, and communities survive and thrive after unexpected property damage and loss from natural and man-made disasters.

In times of unexpected devastation, we are there as trusted accounting experts for the policyholder, identifying, quantifying, documenting, and presenting the full economic damage from their loss to help optimize recovery.

Our sole focus is on insurance, making us unique from other accounting firms by earning us unmatched experience, knowledge, strategic insight, and perspective in expertly handling numerous insurance losses in a wide variety of industries. Our diverse experience in insurance claims includes business interruption and extra expense, stock losses, business personal property, as well as other specialty insurance line losses such as builder's risk hard and soft costs, cyber, boiler and machinery, crime, and employee dishonesty.

Serving all of North America, our team has responded to many of the world's most severe catastrophes, including all the major hurricanes from the last few decades (Hurricane Katrina, Hurricane Wilma, Hurricane Harvey, Hurricane Maria, Hurricane Irma, Hurricane Florence, Hurricane Michael, etc.), the World Trade Center disaster, the California wildfires, and countless floods and tornadoes. Our experience in optimizing the potential for a policyholder's complete indemnity under their insurance policy has instituted proactive and customized approaches in loss projections, analysis, and cash flow solutions.

Leaving your claim in the hands of your insurance company may leave you short of a full recovery. With Rollins Accounting & Inventory Services as your partner in the insurance claims process, you will have the assurance of a valuable ally on your side.

In the event of a major loss, or challenges with your current claim, contact us today!
Our purpose is to optimize our clients' potential for complete indemnity under the terms of their insurance policy.
We work exclusively for the policyholder.
Quantifying insurance claims is our sole focus, not just one division of a larger corporation.
We take the burden and workload off of the policyholder to accurately measure and present their loss.
We present our objective position but we only represent the policyholder.
Frequently

Asked Questions
Rollins Accounting has been assisting the policyholder since 1994.
This varies from claim to claim as each loss contains its own separate set of variables. The biggest of which is the extent of damage and how long the overall operations are impacted. Our knowledge, expertise, and experience in calculating, documenting, and presenting a comprehensive claim will help keep the claims process focused and moving as quickly as possible.
Rollins Accounting works on claims of all sizes ranging from several thousand dollars to several hundred million dollars. As the process moves forward, Rollins Accounting will help identify and track losses to determine an expected settlement range.
We bill the majority of our clients on an hourly basis. A small percentage are flat fee, or contingency. The overall fee depends on the complexity of the loss. Rollins Accounting works as efficiently as possible, but also spends the time necessary to identify all losses and compile a comprehensive claim presentation. A majority of insurance policies contain Claim Preparation or Professional Fees Coverage which are designed to cover the fees paid by the insured to Rollins Accounting. Once we have an understanding of the specific loss, we customarily provide our clients with an expected range or budget of our total fee.
Our sole focus is on measuring, documenting, and presenting insurance claims for submission to the insurance company. Other forensic accounting firms have multiple divisions, one of which is dedicated to assisting policyholders. We have numerous repeat clients whose first call after a catastrophic loss is to Rollins. A sample of the references are listed on Client References section of the website.
While we are not coverage experts, we have been assisting policyholders since 1994 and have a strong understanding of policies and coverages. In our experience, we have found that our fees are normally covered by most insurance policies under Professional Fees Coverage, however a coverage consultant, broker, or attorney should be involved to help make final coverage determinations.
Retaining Rollins Accounting will help minimize the burden placed on your Accounting and Finance Department. Although we will still need a point person to obtain source data, Rollins will analyze and formulate the information as needed. The models and analysis to determine the loss will be reviewed with management to minimize the accounting and finance team's involvement. Rollins will interface and work with the insurance company's Forensic Accountants and track all documents gathered and exchanged. Rollins will also interpret and outline the issues from the reports prepared by the insurance company representatives as we work toward a final settlement.
Every situation and scenario with each claim can be very different. Generally, the steps in a Business Interruption claim are as follows:

• Rollins professionals meet in person or by phone with your organization or upper management to get a full understanding of the operations.
• We then work to understand how the loss fully or partially impacted the operations.
• Rollins outlines/recommends the proper tracking procedures to capture the loss related expenses.
• Rollins works with other retained consultants as needed.
• Rollins requests data necessary to review to properly prepare the loss calculation.
• Rollins reviews preliminary calculations with ownership
• Rollins submits and documents all approved claims.
• Rollins interfaces with the insurance company representatives and their consultants.
• Rollins tracks all losses sustained and outlines the differences between the insured's claim and the insurance company measure so decisions can be made to bring the claim to a resolution.
• Rollins is directly involved from start to finish to make sure all recoverable losses are paid under the policy terms.
Rollins Accounting specializes in the insurance industry. The overall concepts related to Business Interruption and Extra Expense Losses are the same from industry to industry (manufacturing, hospitality, medical, professional, service and retail). Rollins has handled claims in nearly every industry throughout North America and the Caribbean.