Our experienced team provides unmatched forensic accounting and inventory expertise and insight in the insurance claims process to help policyholders fully recover under the terms of their insurance policy from unexpected losses.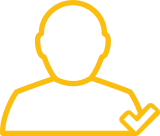 Experience & Expertise
We take the burden and workload off of the policyholder, handling every step to accurately quantify, document, and present the loss.

Accuracy & Fairness
Expert and accurate measurement of your claim to substantiate a full and fair recovery.

We Level the Playing Field
Insurance companies have their own forensic accountants working on their behalf to audit your claim. You deserve your own forensic accounting experts fluent in your industry and the insurance world. Rollins leaves no stone unturned in quantifying and verifying your loss.
Our Approach
Proactive + Creative + Result-Oriented
Workload
We take the burden and workload off of the policyholder.
Optimizing
We represent the policyholder while maintaining constant communication with the insurance company and their consultants to ensure that the claim is handled fairly, optimizing our client's potential for complete indemnity under the policy.
Solutions
We apply strategic insight to the entire insurance claims process and deliver innovative and effective solutions to determine the most practical model to use for presentation and resolution of your claim.
Focus
Quantifying insurance losses is our main focus. We are not a small separate group or division within a large corporation. This unique focus has resulted in precise expertise and strategic insight to measure our clients' insurance claims.
Your team at Rollins Accounting did an outstanding job of taking all the raw data for the affected business units, and formulating it into a consistent model that fully captured our Business Interruption Losses sustained. The forensic accountants who were retained by the insurance company followed your model, which allowed us to secure exceptional overall claim results in a prompt and professional manner.

Our leadership believed that we needed assistance with our insurance claims with our carrier, AIG, but were not certain where to begin in that process. Luckily for us, Rollins Accounting & Inventory Services, Inc. kept coming up in conversation as a firm we needed to consider. The earnest and frequent way in which Rollins Accounting was being recommended to us made it hard for us to ignore. After careful vetting of your firm we came to the conclusion that Rollins was a credible, capable, experienced and trustworthy advocate . . . .Hiring Rollins Accounting was the best decision we made throughout this trying past year! You put us in position to be able to restore AYC to its former glory.