Our experienced team provides unmatched forensic accounting and inventory expertise and insight in the insurance claims process to help policyholders fully recover under the terms of their insurance policy from unexpected losses.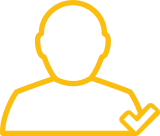 Experience & Expertise
We take the burden and workload off of the policyholder, handling every step to accurately quantify, document, and present the loss.

Accuracy & Fairness
Expert and accurate measurement of your claim to substantiate a full and fair recovery.

We Level the Playing Field
Insurance companies have their own forensic accountants working on their behalf to audit your claim. You deserve your own forensic accounting experts fluent in your industry and the insurance world. Rollins leaves no stone unturned in quantifying and verifying your loss.
The entire team at Rollins Accounting & Inventory Services, Inc. was able to quickly analyze a complex resort asset with many different revenue streams, and we appreciated your ability to deliver your analysis in a simple manner. Your constant communication between Pebblebrook and the hotel management company along with your incredible timeliness contributed to the extremely successful claim result we achieved. . . . We were highly impressed by your professionalism, timeliness, persistence and expertise throughout the entire process. We view you and Rollins as valued business partners and would highly recommend you to future clients.

As we approach the second anniversary of the catastrophic tornadoes that devastated Alabama and Mississippi, we are reminded of how much Peco Foods values our outstanding relationship with Rollins Accounting and Inventory Services.

While we hope to never again experience the effects of such epic storms, it is a relief to know that your firm is just a telephone call away to assist us promptly and efficiently.


The Big Sur Wildfires in 2008 shut Post Ranch Inn down for several weeks, just after we had completed a major renovation. Documenting and proving our business interruption losses to our carrier on our new units that were just becoming available was a major challenge. We were tremendously impressed with your work product and assertive approach to documenting our losses. You were certainly as good as all of your references said you would be! Without Rollins Accounting & Inventory Services, Inc, Post Ranch Inn would not have had such a successful claim settlement.

I wanted to thank you for the great effort and BI claim results you provided RLJ as part of our Hurricane Irene claims.

Rollins Accounting was integral in helping RLJ exhaust all avenues and came up with great results, especially considering we received triple what the insurance company had started at on the FFI DC, and received fair and reasonable monies for the NY claims, when the insurance company originally denied coverage!
We present our objective position but we only represent the policyholder.
Rollins President, Hayes M.
Congratulations to Justin Blubaugh on becoming the latest Rollins team member to acquire their CPA license.
Hayes, Aaron, and Zach recently attended the 2019 AICPA Forensic & Valuation Services Conference in Las Vegas.